FREE Shipping, 60-Day In Home Trial
FDA Registered Class One Hearing Aid.
Designed to help you understand voices in restaurants, meetings and other challenging environments.
Intended for mild to moderate hearing loss.
VoiceBud hearing aids use two-microphone NoiseBlocker system designed to reduce volume levels of distracting background sounds.
High quality American-made electronics components.
App lets you control VoiceBud hearing aids from your smartphone or tablet. (Please note some Android users may not be able to use the app due to recent OS changes. Key functions can still be controlled by the switches on the VoiceBuds)
Wide frequency range (over 5.5 kHz) for natural, accurate sound.
Six ear dome choices included – so you can choose the size that fits your ear.
Includes accessories to make VoiceBud usable for either ear.
Optional UV Dryer

 

keeps VoiceBuds clean and disinfected.
Shorter and Longer Sound Tubes Available HERE
Smaller and Larger Ear Domes Available HERE
CAN'T HEAR VOICES IN RESTAURANTS? TRY VOICEBUDS – THERE'S NO RISK.
Can't understand conversations in crowded, noisy rooms? Have trouble hearing people in big meetings or at events? Can't understand voices in movies or on TV? You're not alone. Lots of people - even those with good hearing - have issues in some circumstances. ZVOX VoiceBuds® use the latest digital technology to make speech more clear. Our dual microphone system is designed to minimize background sounds – while boosting the voices you want to hear. And the smartphone app makes it easy to make adjustments. VoiceBuds are small and comfortable. And they're virtually invisible when worn. Try them risk-free for 60 days – you will hear the difference!
DON'T SETTLE FOR A SINGLE-MICROPHONE HEARING DEVICE.
The VoiceBud VB20 system uses two microphones in combination with a computer processor so you hear more of what's in front of you – and less unwanted sound from in back of you. Laboratory measurements show that sounds coming from in back of the listener will be approximately half as loud as sounds coming from in front of the listener (in VoiceBud modes 2, 3 and 4). Dual microphone directional hearing devices normally sell for two to three times as much as VB20s. But because of our buying power we deliver this highly desirable feature at the most affordable price point ever. So now you can get a dual-microphone directional hearing device for less than the price of most single microphone systems.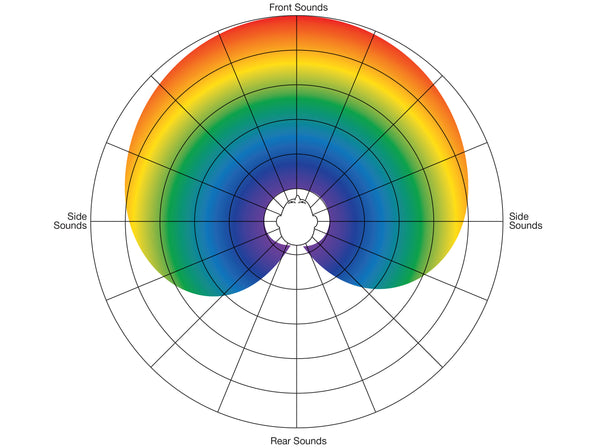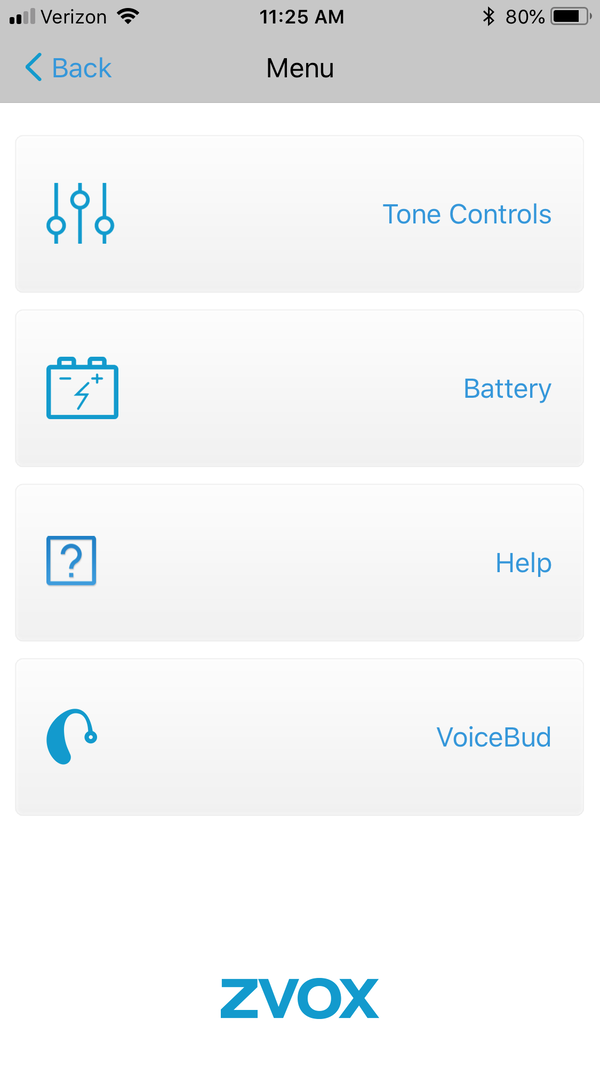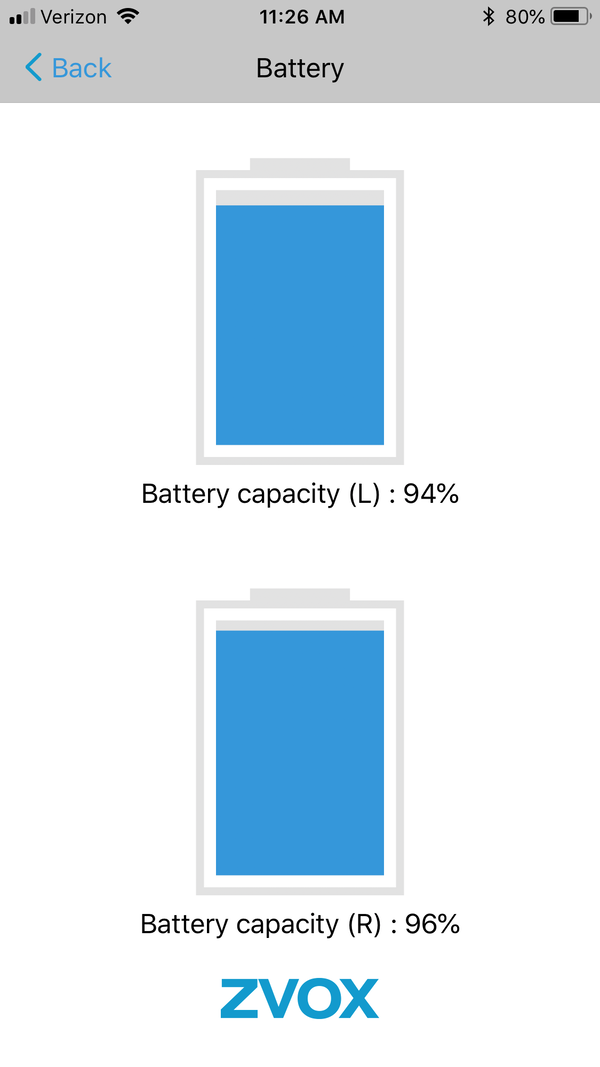 APP LETS YOU CONTROL VOICEBUDS WIRELESSLY FROM YOUR SMARTPHONE.
You can download the VoiceBud app to your iOS or Android phone or tablet. Then control volume, bass, treble, and listening mode wirelessly via Bluetooth. The app also lets you monitor your battery life with the push of a button. Note: you can also control volume and listening modes using the rocker switch built into each VoiceBud. But many people find that controlling via a phone or tablet is much easier. Until now app-control has only been available on very expensive hearing devices. (Please note some Android users may not be able to use the app due to recent OS changes. Key functions can still be controlled by the switches on the VoiceBuds)
ADVANCED TECHNOLOGY NORMALLY FOUND IN DEVICES SELLING FOR HUNDREDS MORE.
VoiceBuds are nothing like the cheap devices you may find on line or in stores. VoiceBuds are FDA registered and use the advanced technology you will find in hearing devices costing hundreds – or thousands – more: • Two microphones – one for the front, one for the rear. Directional microphone technology helps distinguish between voices you want to hear...and background noises you don't want to hear. • Four hearing modes: 1. Normal setting. 2. Noisy room setting. 3. Automobile. 4. Outdoors. • Multi-channel compression that reduces loud, distracting sounds. • Multi-layer noise reduction helps reduce non-voice sounds like fans, air conditioners and traffic noise. •12 bands of frequency shaping help to accentuate voices. • Feedback cancellation prevents squealing. • App-based tone controls let you tailor the sound to your needs. • All electronic components in VoiceBuds are made in the United States.
SMALL, COMFORTABLE AND NEARLY INVISIBLE.
VoiceBuds are 0.25" thick and just a little over 1" long. When in place in back of your ear, most people won't even notice you are wearing them. Each VoiceBud comes with six different ear dome options – large, medium and small sizes… in both "open" and "sealed" designs. (Open designs tend to sound more natural. Sealed designs provide a higher level of audio boost.) You should be able to find a dome that is comfortable to wear all day – or just as long as you need it. Plus, it's easy to change or replace domes yourself…no need to visit a specialist.
TRY VOICEBUDS FOR 60 DAYS. IF YOU DON'T LOVE THEM, RETURN THEM.
We're so sure you'll like VoiceBuds, we'll let you try them for 60 days at no risk. We'll even pay for return shipping.*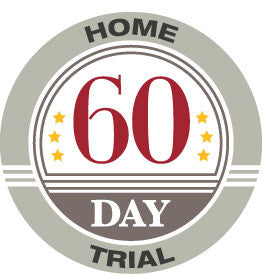 FEATURES
• Dual-microphone system with directional processing.
• App control via Bluetooth from your smartphone or tablet. • Wide frequency range for natural sound. • Sophisticated digital equalization boosts voice frequencies while minimizing other sounds. • Multi-layer noise reduction to minimize sounds from air conditioners, traffic, etc. • Maximum Potential Output limiting (prevents extremely loud sounds from entering your ear) • Automatic Feedback Control (AFC) – reduces "squealing" • Includes (6) Zinc Air batteries, zippered storage case, cleaning tool/tube-changing Tool, extra R/L tubes and various size ear domes
FREQUENTLY ASKED QUESTIONS



Q: My VoiceBud makes a squealing noise. How can I stop it?

A: Feedback between the speaker and the microphone in the VB20 causes squealing. Possible solutions:
1. Sometimes simply placing ear domes firmly in the ear canal will stop the squealing.
2. Try turning down the volume.
3. If you are using open ear domes (with holes in the shield/dome) try switching to closed domes (no holes in shield/dome).
4. Consistent squealing can be caused by a sound tube that is loose or misaligned in the port opening of the VB20. Try tightening the tube using the included brush tool -- using the "wrench end" of the tool. Slip the wrench end over the tube where it enters the VB20 port and gently rotate clockwise until it stops (when the upright brush bristles are aligned with the red dot above the VB20 port). If this does not solve the problem, try replacing the sound tube, tightening it firmly. See pages 19-21 of the VoiceBud manual.

Q: Everything sounds too loud - how can I fix that?

A:
1. Turn down the volume.
2. If the VoiceBud is set to Mode 1, switch it to Mode 2 or Mode 3.


Q: I hear a constant noise or hissing sound. Is there a way to make it go away?

A: Turn down the volume 1-3 "notches" or until you don't notice the noise any more. There is a natural tendency to "turn it up to 11" with hearing devices, because "more sound" means "hearing better." But with VoiceBuds you'll find you are getting benefit even when it doesn't seem like sounds are being amplified very much. Experiment to find the right volume levels.


Q: I hear a clicking noise repeatedly. What is that?

A: This is the VoiceBud's low-battery inidcator. Put in a fresh battery and the clicking noise should go away.


Q: I can't find the app on the Apple App Store with my iPad. Am I doing something wrong?

A: When you search for VoiceBud in the App Store with an iPad, it may say "No Results Found." If so, look in the upper left corner of your screen -- you should see "Filters." Click on Filters, then select "iPad only." The VoiceBud app should then appear. We are working on a "fix" for this. Sorry about the inconvenience.


Q: The sound from my VoiceBud used to be clear -- now it's muffled? What should I do?

A: You probably need to clean the sound tubes and/or the ear dome. Sometimes moisture collects in the tube. Or ear wax can plug the small hole in the middle of the ear dome. Use the supplied cleaning tool/wrench to remove and clean the tube and the dome -- see instructions on pages 14-18 of the VoiceBud user manual.


Q: I hear too much! I hear the squeak of my shoes on the floor -- and I hear the people standing in line in back of me at the grocery store. Can I fix this?

A: Part of dealing with the "I hear too much" syndrome is "brain training." You aren't used to hearing so much information, and over time your brain will make adjustments and you will notice that certain sounds become less noticeable. But one of the most important steps is to make sure your VoiceBud is set to either Mode 2 (noisy room) or Mode 3 (automobile). Both of these mode take advantage of the VoiceBud's dual-microphone NoiseBlocker system, which is designed to reduce sounds coming from in back of you. You can change modes using the rocker switch on your VoiceBud or by using the VoiceBud app. See pages 12-13 of the VoiceBud manual.

Q: How long will the batteries last?

A: Most VoiceBud users find the batteries last between 3 and 4 days. You can check battery status on the VoiceBud app for smartphone or tablet.



Q: Do you buy one of these, or two: one for each ear?

A: Most people have a much better experience when they use two VoiceBuds instead of one. By having balanced sound, it is much easier for your brain to "localize" and know where sound is coming from. And in a situation where you have people on all sides of you, having two VoiceBuds helps you hear everybody. With our 60 day home trial (when you buy direct from zvox.com). You can order two and then return one. You will get a benefit from just one VoiceBud, but to test the real benefits of the product, it is better to try two.


Q: How do I download the VoiceBud app for my iPad?

A: If you search for VoiceBud on an iPad, it may return a result of "No Results". In the upper left of the iPad screen click "filters". From the drop down menu choose "supports". Chances are it says "iPad Only". Click on this and reveal "iPhone Only". If you select this option, the APP should appear. Then click "GET". The app will be available for download.


Q: Why isn't my Bluetooth connecting to the VoiceBud app?

A: Your smartphone or iPad needs to have a strong battery charge and the VoiceBud also needs a strong battery in order for the Bluetooth to connect properly between the two devices. Otherwise the connection may be spotty, if it connects at all. Also, make sure any other Bluetooth devices in the room are either powered off or have their Bluetooth disabled.


Q: I paired my Voicebud to my phone but the app is not finding it. What should I do?

A: Voicebuds do not need to be paired like most other Bluetooth devices. First unpair the Voicebud from your phone's Bluetooth settings and then open the Zvox app and click "Connect to Voicebuds". The app should now find your Voicebud and connect to it.


Q: How can I tell when PowerOne batteries that come with my Voicebuds will expire? I see on the front of the package "Ausgabe 2/2018." Are my batteries expired?

A: No, "Ausgabe" means "Output." It says when the batteries were tested. On the back of the package is the expiration date.
SPECIFICATIONS


• Frequency response: 200 Hz – 5.7 kHz
• Distortion: Less than 0.5% • Peak output level: 113 dB • Full-on Gain (HFA): 89 dB (+/-2 dB) • Gain: 29 dB • Input Level: 60 dB • Battery size: 312 • Battery current (mA): 2.5 • WDRC (Wide Dynamic Range Control): 4 channels, 12 bands • Size (without sound tubes and ear domes): 1" x 0.3" • Shipping carton size and weight: 7.75" x 4.375" x 5.27", 4.7 ounces (Shipping Note: Due to the light weight of the VB20's, they will ship via USPS Priority Mail when you choose the Free UPS Ground shipping option at checkout.)
*VoiceBuds are hearing amplifiers ( sometimes called PSAPs) and are not intended to compensate for hearing loss. They employ digital technology to allow people to understand voices and other sounds more clearly in challenging audio environments.